Little ladybirds and dreamy pink landscape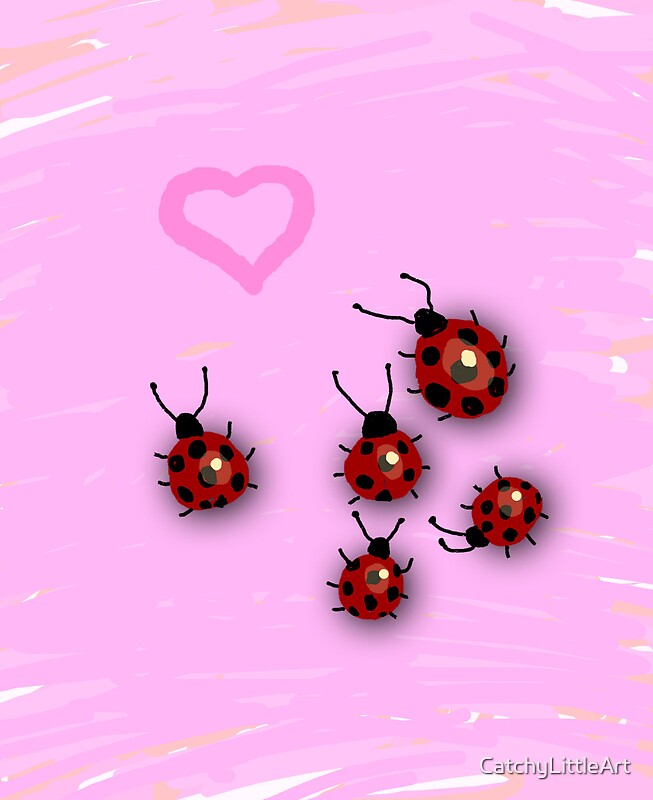 Lovely illustration of five ladybirds with black dots and with nice 3d effects. The elders say they are for good luck.
The dreamy pink landscape with a heart flowing in it and all except one are going towards it.
Made by Catchy Little art and found on redbubble.